FUTURE OF
CUTTING
BRINGING SPEED AND PRECISION TO METAL CUTTING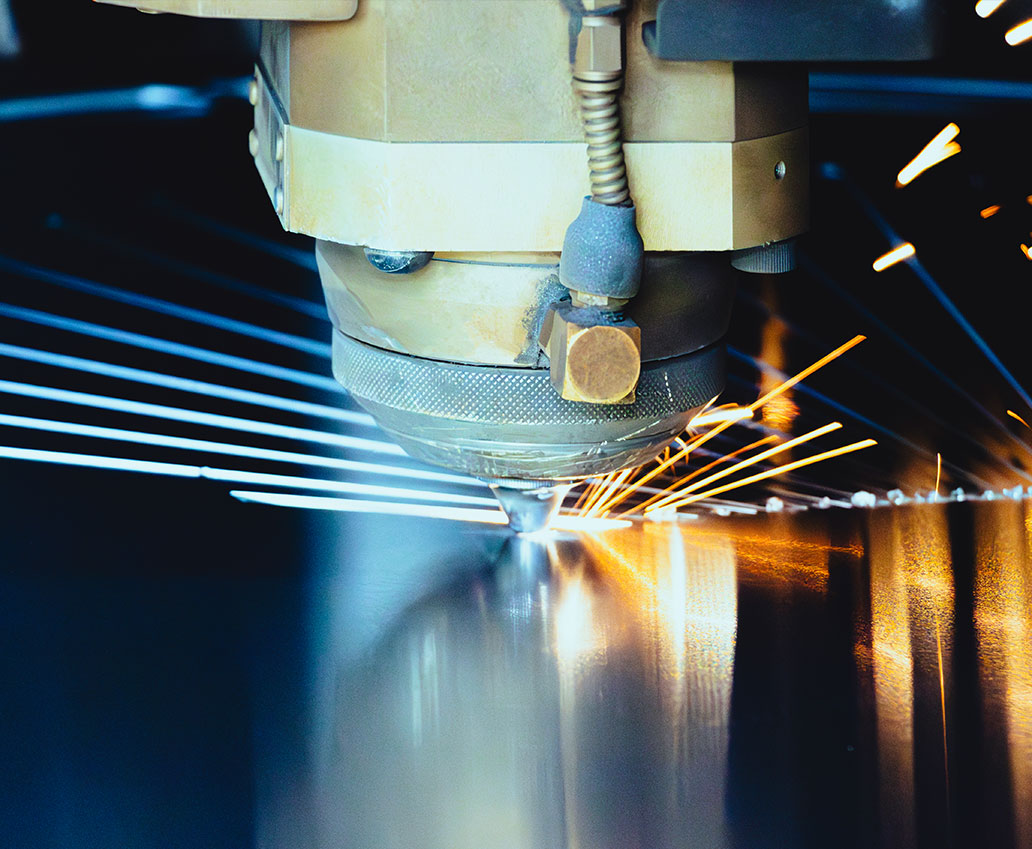 The Latest Metalworks laser cutting machine centers provide us with a unique opportunity to produce projects with extreme speed and accuracy. Our fiber lasers can cut flat sheets, round tubes, square tubes, rectangle tubes, and angles. Laser technology is the leading edge of metal manufacturing and provides many solutions to the metal manufacturing process. As a computer-aided machine, the laser cutting work centers are precise enough to work within the parameters of your project within the thousands of an inch of tolerance. Our Amada Fiber lasers run off of multiple types of gasses, giving us a wider range to work in for a large range of different materials.
LASER MAKES
IT
POSSIBLE
THE BENEFITS OF FIBER LASER CUTTING
Full flat sheet metal and plate metal capacities
Intricate designs with pinpoint accuracy
Fully equipped loading and unloading tools for large orders
Round, square, and angle capacities
Tab and slot process for more accurate and faster assembly
Coping, mitering, holes, slots, and other features for stick material
Clean cuts with extremely small kerf and minimal slag
Laser cutting machinery has become a very popular solution in the last decade for a reason. The speed and accuracy of fiber lasers are unmatched in the industry of metal manufacturing, and we have taken the extra steps to make it as effective as possible in our processes.
SEE WHAT OUR
LASERS

CAN DO
AMADA FIBER
LASER
POWER, SPEED, AND ACCURACY
Our ENSIS 3015 RI Fiber Laser includes a Rotary Index giving us the ability to cut tube and angle material.
The standard capacity of this machine center is 5' x 10' sheets. If you have any questions about tube or angle sizes on this machine, feel free to call or email
quotes@latestmetalworks.com
.
Types of metal we can cut: