FULL PACKAGING
DEPARTMENT
LOCKED, LOADED,
READY
TO GO
FULLY STOCKED PACKAGING DEPARTMENT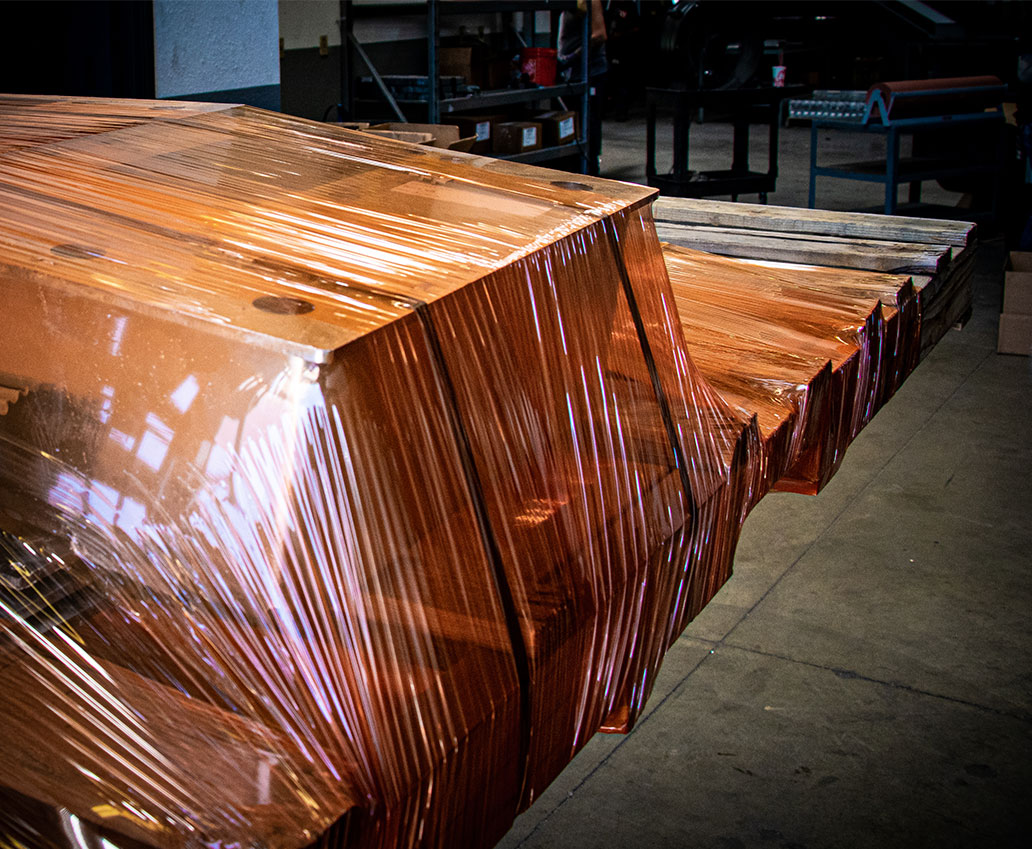 Latest metalworks have various industry-leading suppliers for all of your packaging needs and accounts with multiple shipping and freight companies to make sure your products arrive intact and look good. Our packaging department's number one goal is protecting your products from the environment while it's being delivered to you or your customers. We have experienced logistics personnel to handle all the nightmares of packaging materials and scheduling deliveries, so you don't have to. Our packaging department can process anything from small boxed goods – to large palletized pieces requiring extreme care.
ALL IN THE
DELIVERY
WE WILL HANDLE YOUR PRODUCT FROM START TO FINISH
Handle custom packaging at the customer's request
Boxing, packing, and labeling smaller goods
Palletizing, cellophane wrapping, strapping larger goods
Certified forklift loading and unloading
Freight vendors specializing in oversized product delivery
Kitting with hardware and labeling available upon request
Whether it's a will-call pick-up or a trip across the country – you can trust the Latest metalworks with a delivered good that will blow the competition out of the water. We take great care in how we prep and ship your products since it's the first impression that is the most important.